Our mission
Empowering the Black & Brown community by bridging beauty gaps, Brownce is committed to connecting individuals with skilled professionals and vendors who understand and celebrate their unique beauty needs. We're more than just an app; we're a movement dedicated to fostering representation, building community, and challenging industry norms."
We are empowering a community

We link our arms together to lift up one another. We pride ourselves on the impact we have in empowering our unique community. This impact is our leading focus and we work together in the pursuit of this mission. We want to see each other win!

Inclusion & representation are our identities

No more "cultural fit". Who would we be without our diverse community? Our mission would not be fulfilled without having a community of different ethnicities, genders, shades, shapes, hair textures, styles, and overall, people. We pride ourselves in holding space for people to identify with others who can relate to their story while accepting others who may have a different story.

We strive for excellence through humility

Inclusion is important, but we don't accept BS or jerks! We know our products and services are excellent, but we remain humble and keep our egos intact so we can allow an open space to accept new learnings.

Be authentic

Let's keep it 100--Live your truth! We cherish each other's creativity and individuality. It is important to remain true to ourselves and (ethically) express ourselves so we can drive engagement. Our authenticity inspires the world!
Our community
At Brownce, we take pride in our growing community of skilled beauty professionals dedicated to serving black and brown individuals like you.
"When passion meets purpose, no obstacle is insurmountable."
CherRaye Glenn Flowers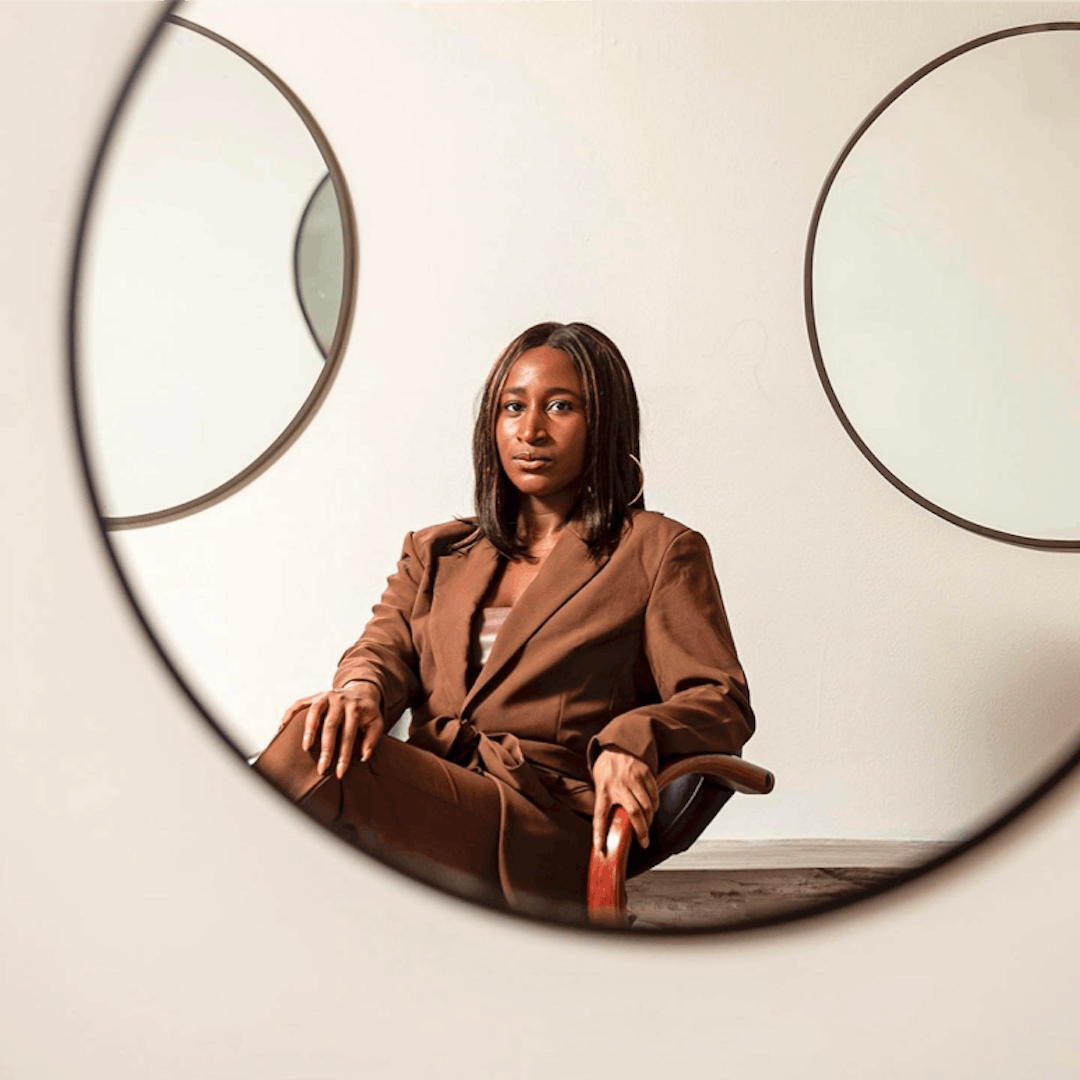 Meet The Founder - CherRaye
Say hello to CherRaye Glenn-Flowers, a tech entrepreneur with a knack for innovation. Hailing from Reading, PA and now making waves in Atlanta, GA, CherRaye boasts degrees in Marketing from Temple University and Communication Technology from Point Park University. Her journey started in business development after her 2015 graduation, where she quickly made a name for herself building strong relationships. But as the lights of New York shone between 2018 and 2019, she found her compass pointing towards data and consumer insights. It wasn't just about career shifts; CherRaye realized her mission was to lead, to innovate. Drawing from her varied experiences at places like Penske, UNiDAYS, and Wikipedia, she embraced tech entrepreneurship. Her brainchild, "Brownce", was born out of personal struggles and a desire to address the beauty needs of the Black & Brown community. Dive in, get to know CherRaye, and witness the journey behind Brownce.
What drove her to create Brownce?
The idea began with a simple personal challenge: finding a hairstylist for her afro-textured hair. It wasn't just her story, but that of many in the Black & Brown community. Research painted a bigger picture; despite the significant spending by Black Americans, their representation in beauty industry revenue was minimal. And for the new Black & Brown beauty professionals? Building a steady clientele often felt like scaling a mountain. Enter Brownce. More than just an app, CherRaye designed it to be a hub where beauty professionals meet those seeking their expertise. But it's also about community. A place where everyone feels seen, heard, and valued. Welcome to Brownce, and meet the inspiring woman behind it.